A conference comes to life
under the big top
4C Summit challenges participants to be challenged, connect with their peers and commit to making forward changes in their business. Elanco and Micro Technologies' goal is to ensure attendees leave with new perspectives. The host city in 2019 was Sarasota, Florida, which is known for its beaches, food, and is home to the Ringling Museum founded by John Ringling of Ringling Brothers Circus. Cultivate was brought in to assist with conference planning and enhancing the attendee experience. Our goal was to make the theme fun, maintain sophistication, and pay homage to the circus nostalgia of the early 1900s. Every aspect of the conference used branding, keeping a "tightrope walk" between the Summit's fun and informative thought leadership.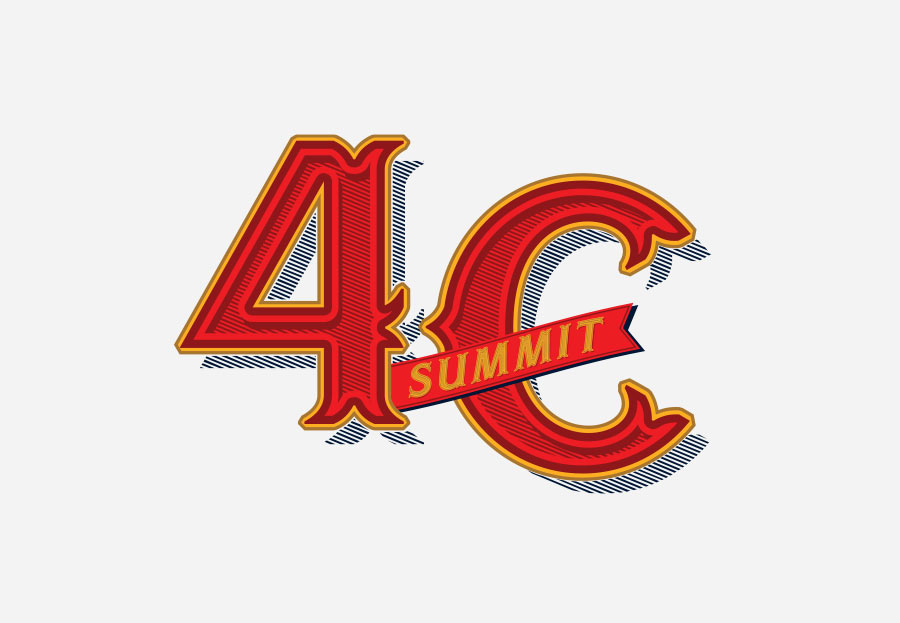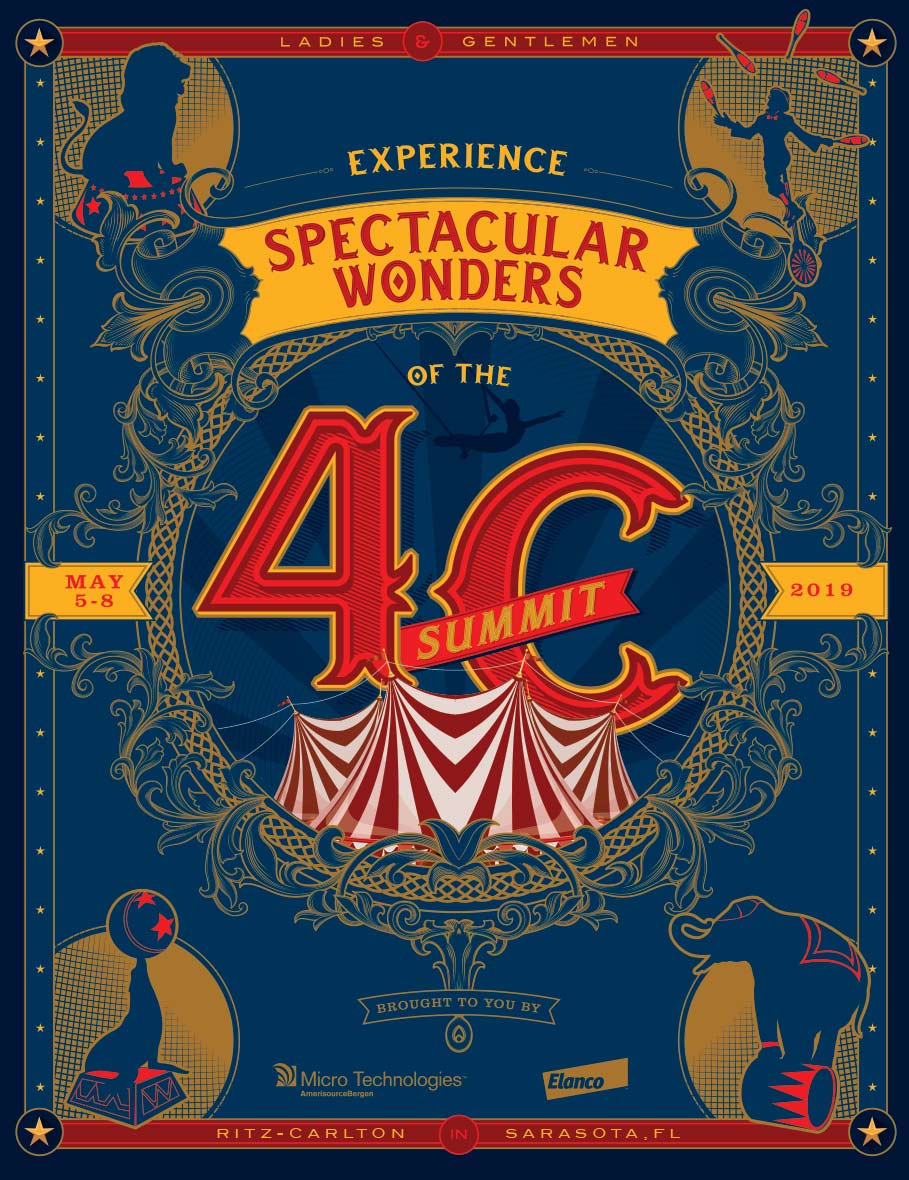 We like a challenging project with several components that inspire our creativity.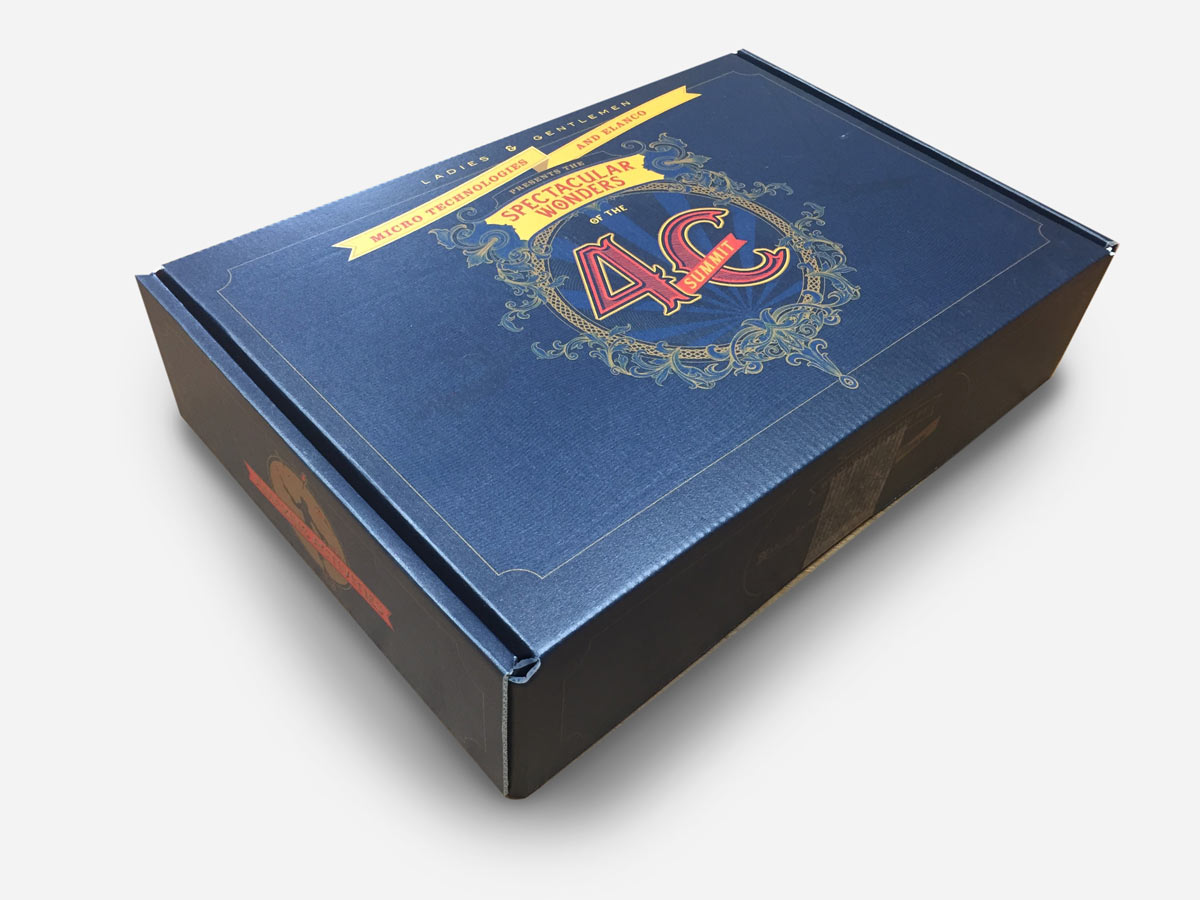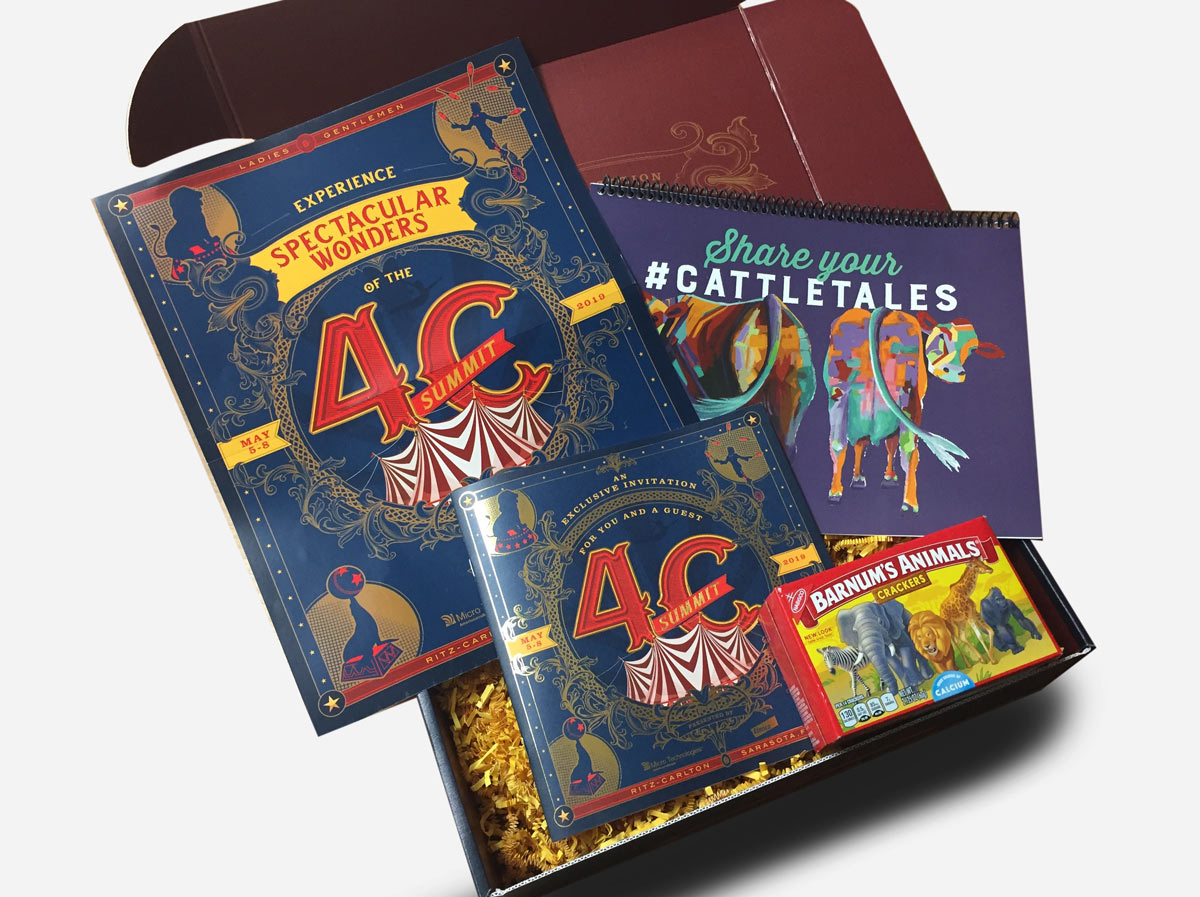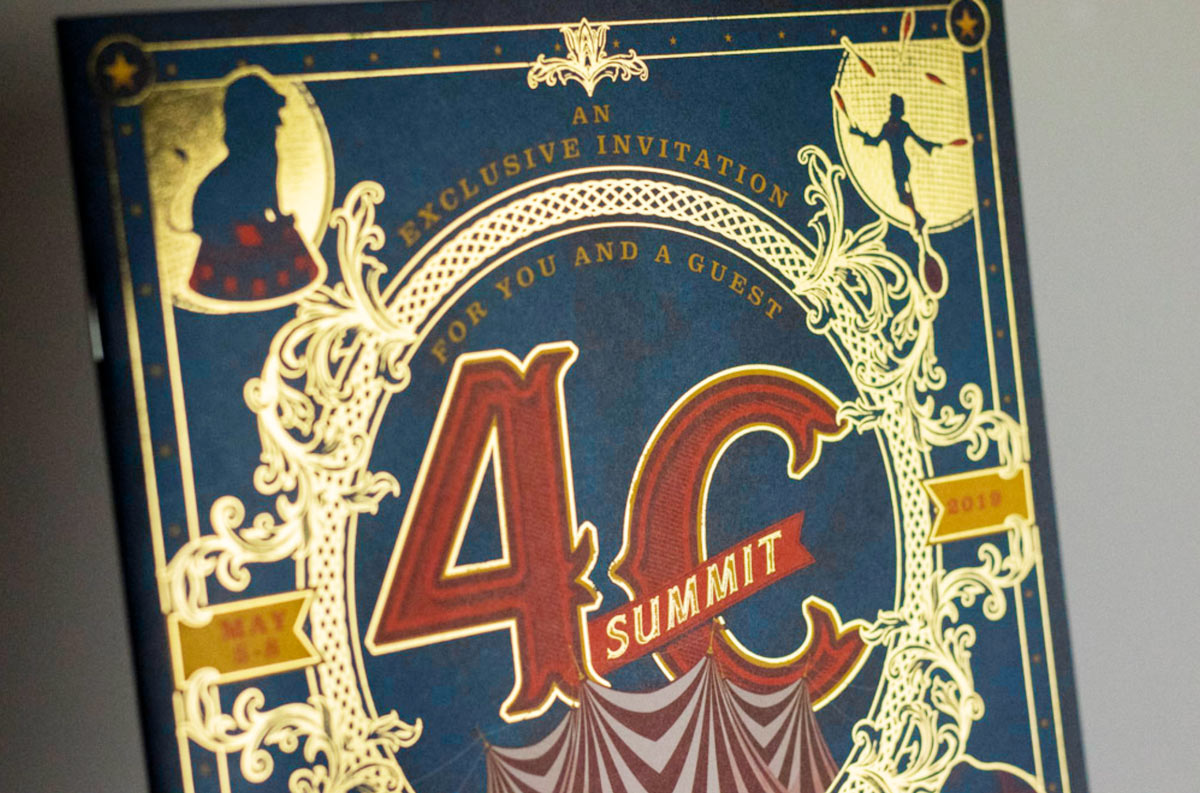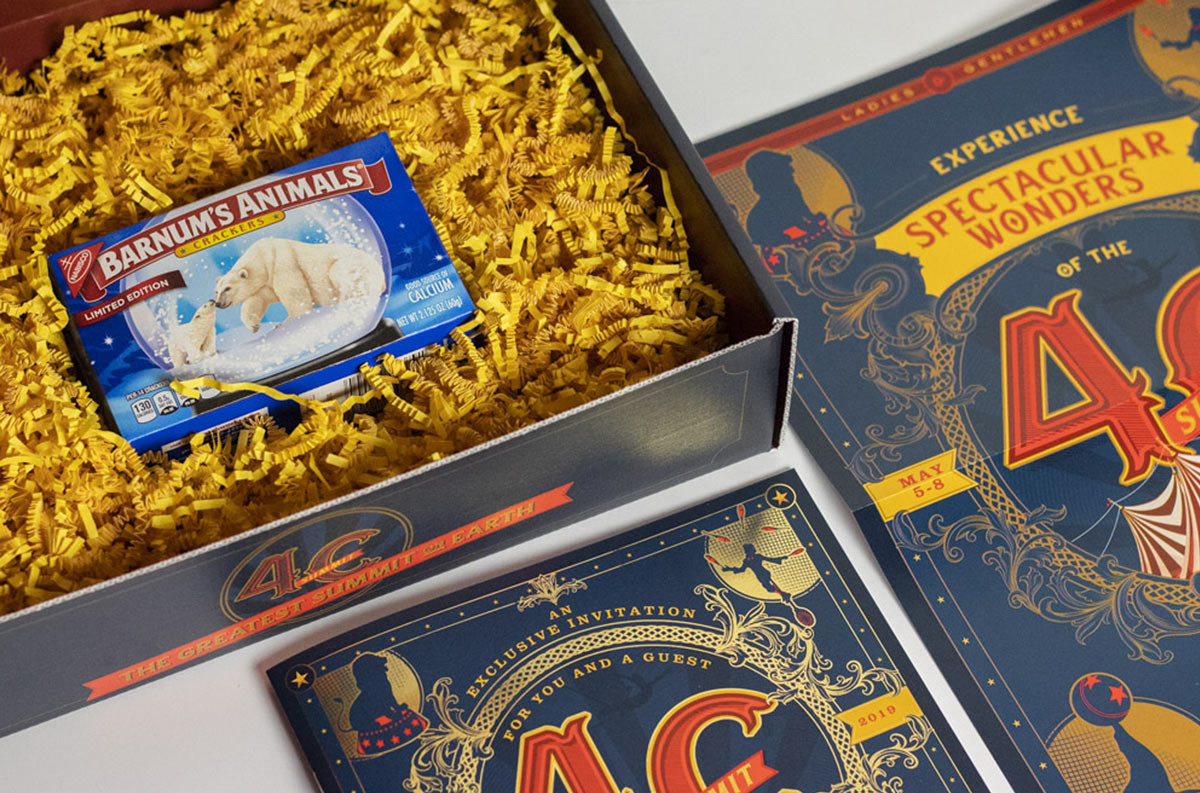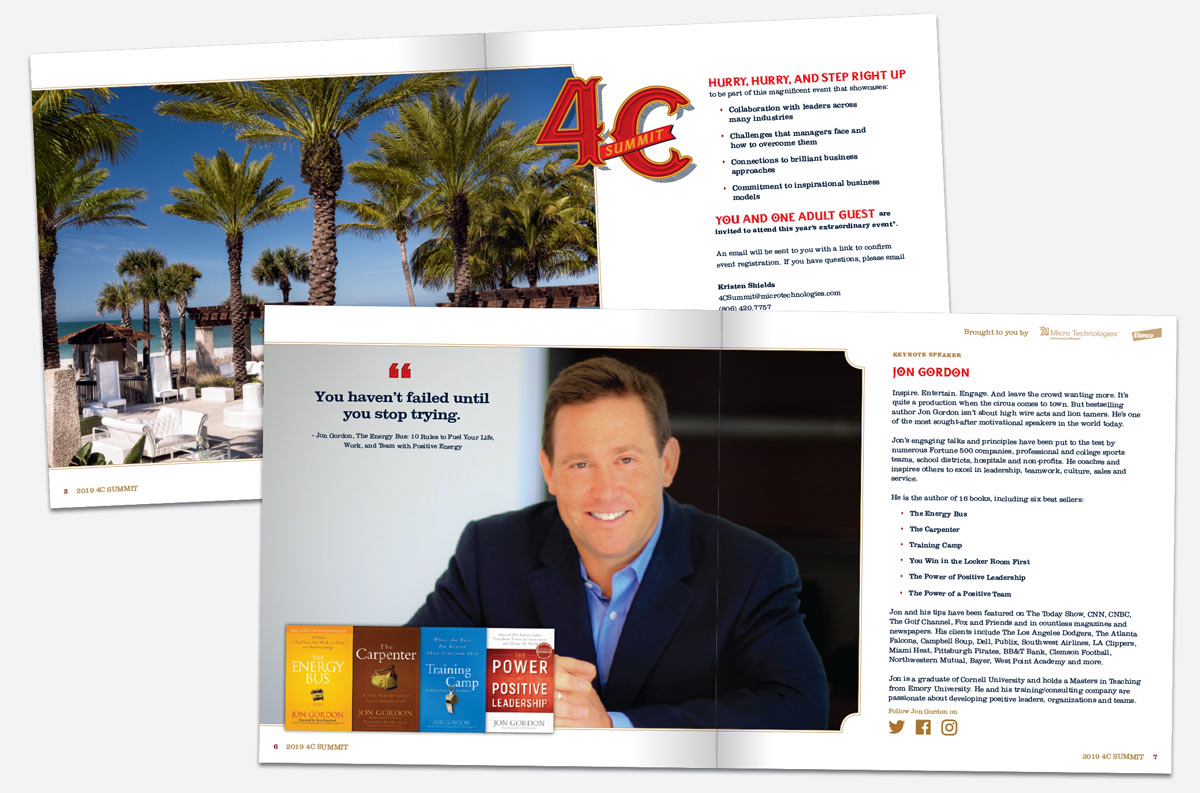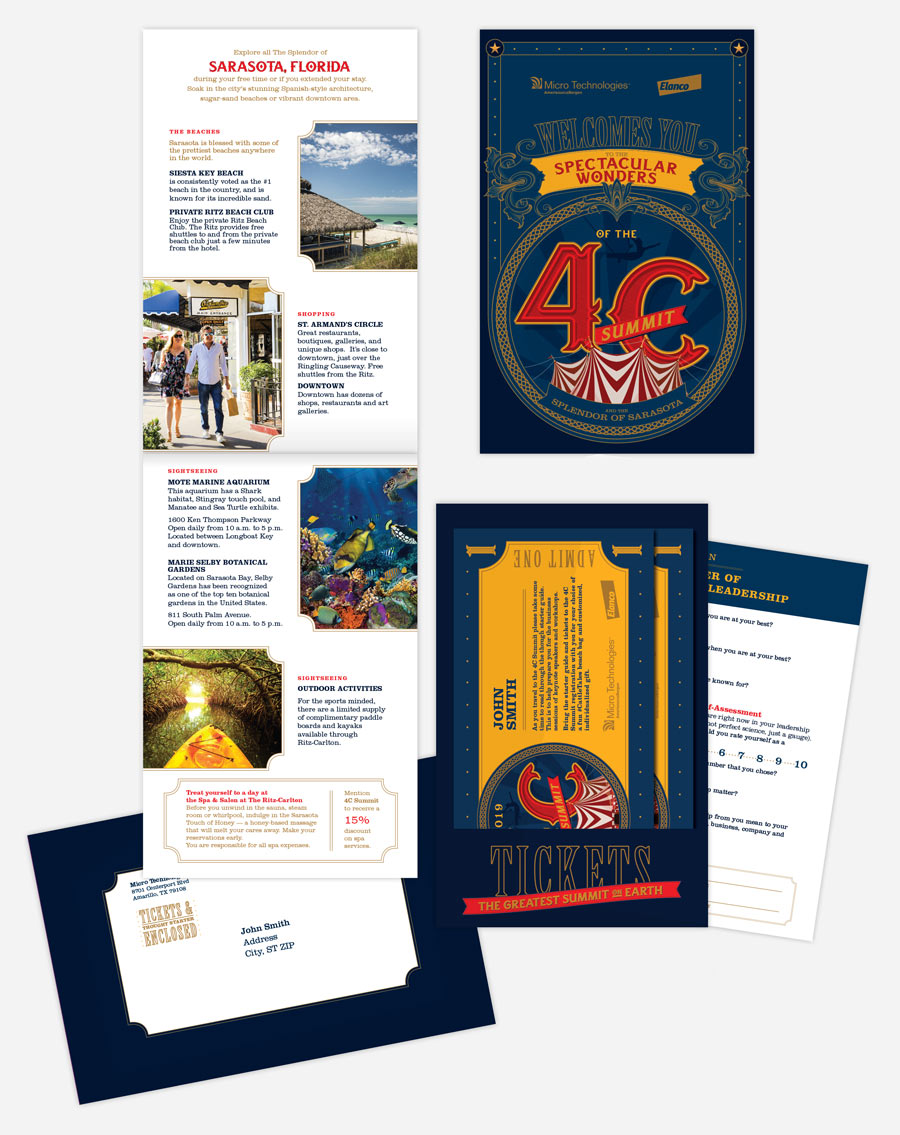 "As always, always a well-orchestrated experience! A healthy mix of business and pleasure. I appreciated the location, free time, and break-out sessions. Great off-site locations too. The food and entertainment were amazing. The 4C Conference planning team always go over and above. " -Conference Attendee