We are dedicated to our clients' success. Rest assured, when you work with us, you are much more than a business transaction. You are our partner, and we are as invested in positive results for your brand as you are.
This partnership-minded approach is what drove our leadership team to create the unique client process we follow. Unlike a traditional marketing agency, Cultivate staff are divided into "teams" based on their talents and specialties. This allows us to better serve you by aligning each of our individual strengths to the challenges you face to fulfill your goals.
Advertising
Branding
Social Media
Content Marketing
Media Planning & Buying
Strategic Planning
Public Relations
Event Marketing
Our never-ending process is divided into the following four steps to continually evolve.
Let's walk through our customized process.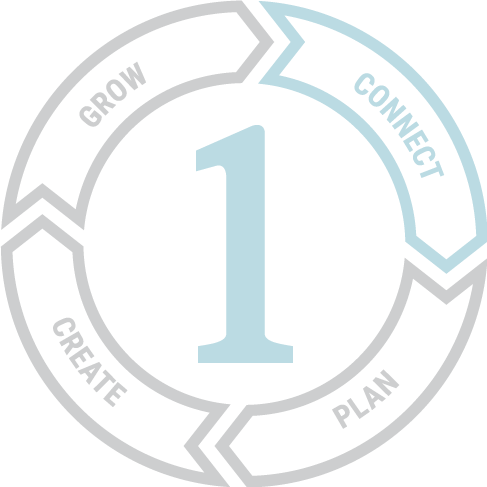 Every successful project begins and ends with effective communication, which is why our process starts and finishes with listening between our connect team members and your team. While working together, our connect team members are your primary point of contact to all of team Cultivate.
When we connect, you can expect us to ask questions to identify your brand's goals, problems, and expectations. Our connect team encourages an open dialogue to gather all information needed to help you succeed. Following the initial meetings, our connect team will collaborate with our plan team to develop solutions.
We believe identifying pain points and strategic goals and are the first steps to any process, but developing solutions is the only way to reach those goals or solve those problems. After the connect team relays your request to our plan team, they work to establish solutions and ways to implement them. Creating a plan requires research. Sometimes this research leads us to simple solutions that can propel your brand forward. Other times, we must reinvent the wheel to provide the most compelling results. Sometimes this requires you to meet with our strategy, planning, and connect teams together for collaborative solutions.
Building trust and long-term relationships with our clients is a top priority for us, so we routinely check in with you regarding plan developments. Once the plan team finalizes a path forward, our create team constructs the pieces to make it successful.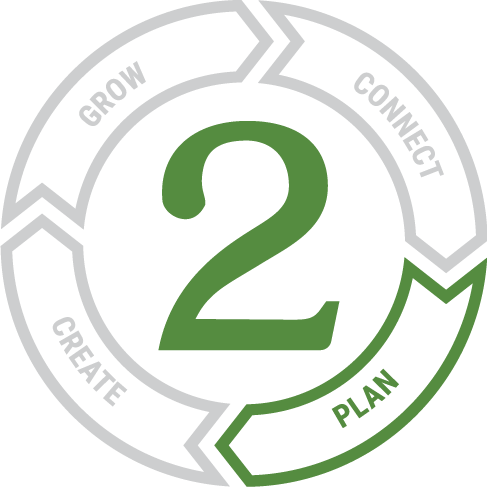 Research cultivates creative solutions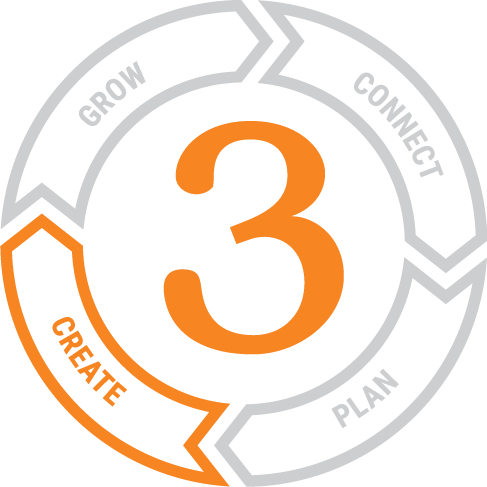 Compelling stories artfully crafted
In this step, collaborative solutions are implemented by the create team. With their planning guide in hand, create team members launch projects into production, lend their creative powers to each piece of the puzzle for your customized solutions. This includes producing award-winning written and graphic creative content for a multitude of platforms.
Our goal during this piece of the process is to deliver unique services individualized to your goals and to help tell your story in a compelling manner, driving your audiences to take action. To ensure we are doing this, and meeting your goals and expectations, we will routinely touch base during the project's duration.
At this step in the process, our grow team monitors a project's progress, success, and records any quantifiable data or metrics we can use for the next project. We help decipher the meaning behind the numbers and propose next steps to continually propel your brand forward.
To grow means to increase in size or become greater over a period of time. From the beginning of our partnership, we seek to strengthen your brand through growth. As stated above, our process is continuous, we don't complete a job to complete a job, but rather we are actively seeking continual improvement. You can't grow what you can't measure, so this step of our process is critical for all forward growth.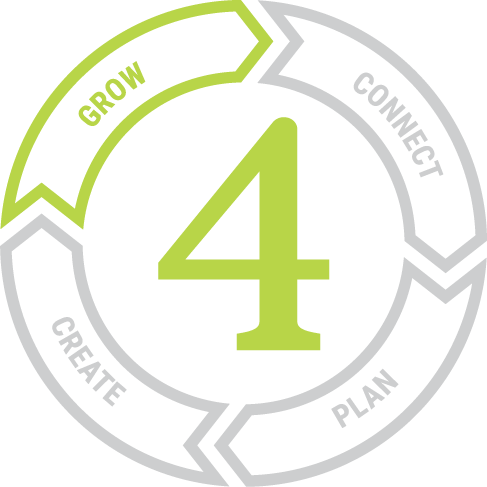 Strengthen brands through measurables