Art advisor exhibits a refreshed site
Tatum Art Advisory, LLC. to provide exceptional advisory services and guidance to serious collectors of 20th Century and Contemporary art. Ashley from Tatum Art Advisory needed a website refresh with a platform that could easily adapt and be edited.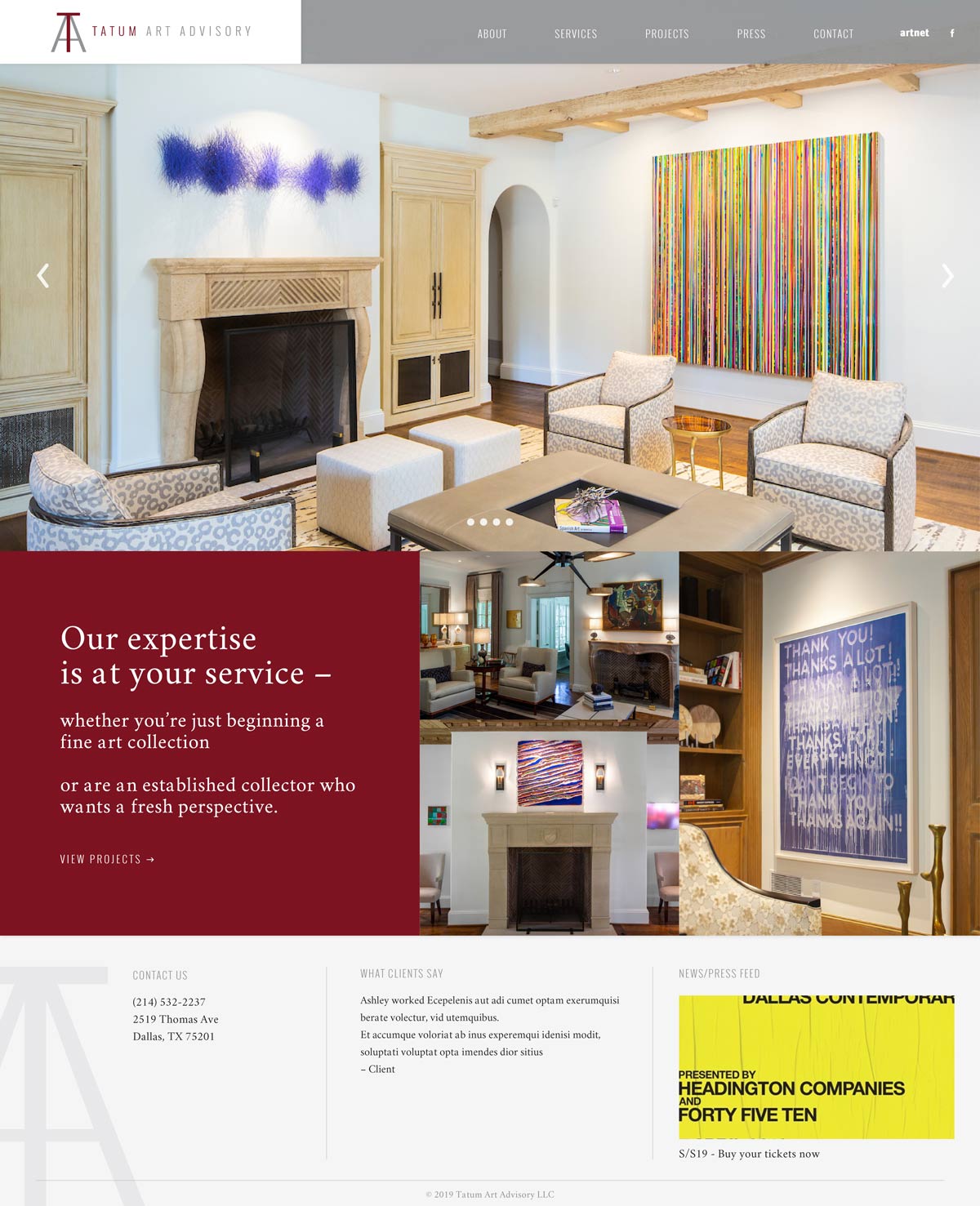 The goal was to showcase the thoughtful collaborations between Ashley, the art advisor, and her clients.