San Antonio Livestock Show & Rodeo
Ag Fiesta
Ag Fiesta brings a fun educational addition to San Antonio
While some might imagine red barns when creating an agriculture education exhibit, the San Antonio Livestock Show & Rodeo wanted to create a different approach. Their goal was to showcase the importance of agriculture, all while honoring the rich heritage and roots of San Antonio, Texas.
The Ag Fiesta is composed of both indoor and outdoor components. This allows the consumer to connect to agriculture while shopping, visiting the HEB Buckaroo Farms and even when ordering their favorite beverage. Truly a unique and impactful experience to see during the 18-day event.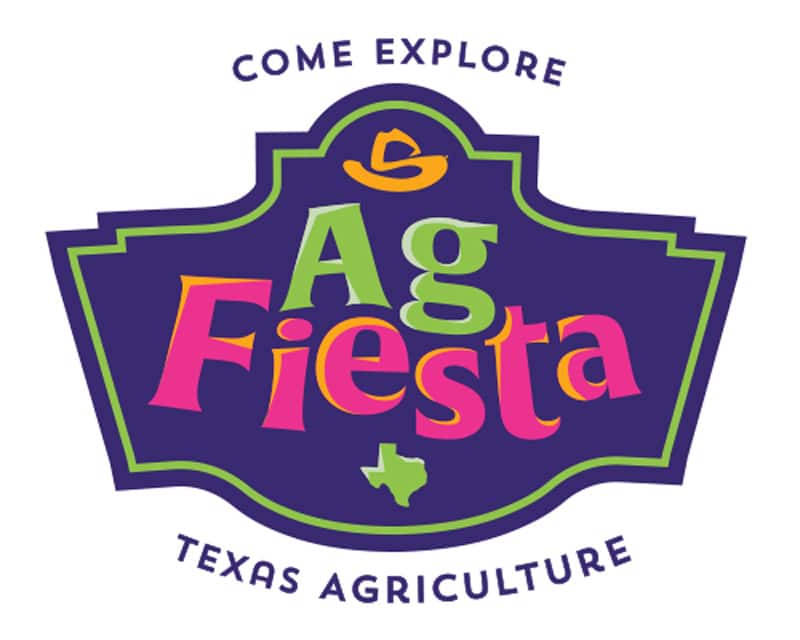 The overall branding took cues from San Antonio's unique culture, events and iconic riverwalk. It utilizes the hat from the overall San Antonio Livestock and Rodeo logo.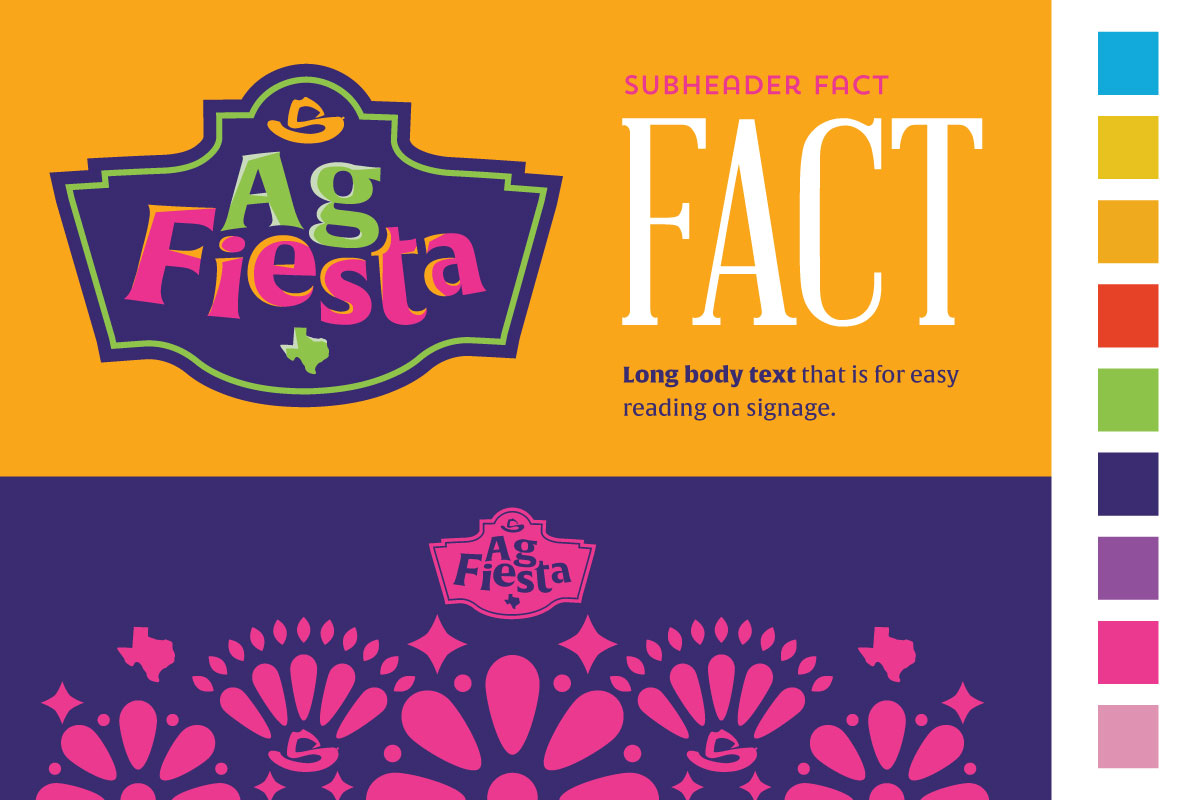 The event was a huge success for San Antonio Livestock Show & Rodeo. The Texas 4-H Livestock Ambassadors were able to be present during the duration of the show to promote and educate about how agriculture directly impacts our life.
"While advocating at the San Antonio Livestock Show & Rodeo, I was able to utilize the Ag Fiesta content. Having the material close by allowed me to have more impactful conversations with the public, using my experience and the content to help educate consumers about agriculture."
– Savay Sexton, Texas 4-H Livestock Ambassador