Raising Agricultural Education at the State Fair of Texas®
The State Fair of Texas® wanted a fun way to showcase livestock's role in where food comes from at fairgoers' local grocery store. Our goal was to redesign an underutilized area of the fairgrounds and transform it into one of the more popular attractions for young families, increasing connections between consumers and agriculture.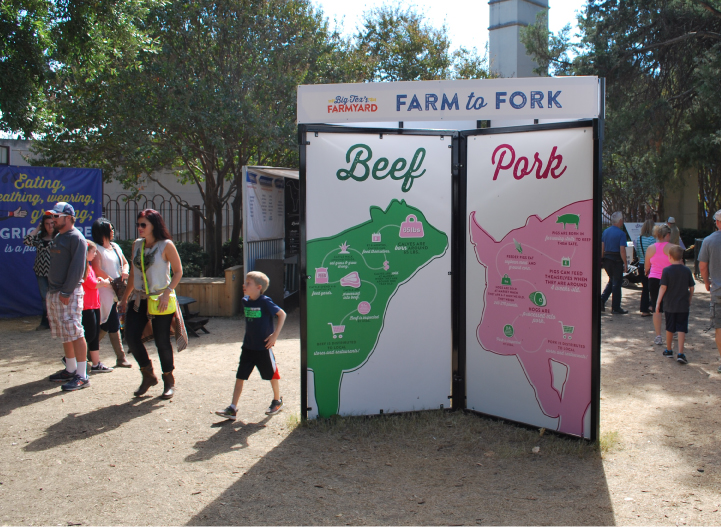 The new location and new look doubled the number of visitors from the previous year.  Number of fairgoers for 2021 was 68,275.
"There was a need to inform urban Dallas and beyond on where their food, primarily protein and dairy, comes from, and Big Tex's Farmyard accomplishes that! Leaving that exhibit, people have a better understanding of what goes into raising the food that ends up on the grocery store shelves, and ultimately on their plate"
 – Daryl Real, Senior Vice President, Agriculture and Livestock State Fair of Texas