Micro Technologies digital
Moving technology to the forefront of food production and animal health
Micro Technologies innovates cattle feeding and management for beef and dairy operations. They offer customized technology solutions that help food producers overcome challenges and serve an integral role in the food supply chain. The digital ads campaign is focused on bringing brand awareness to the solutions they offer.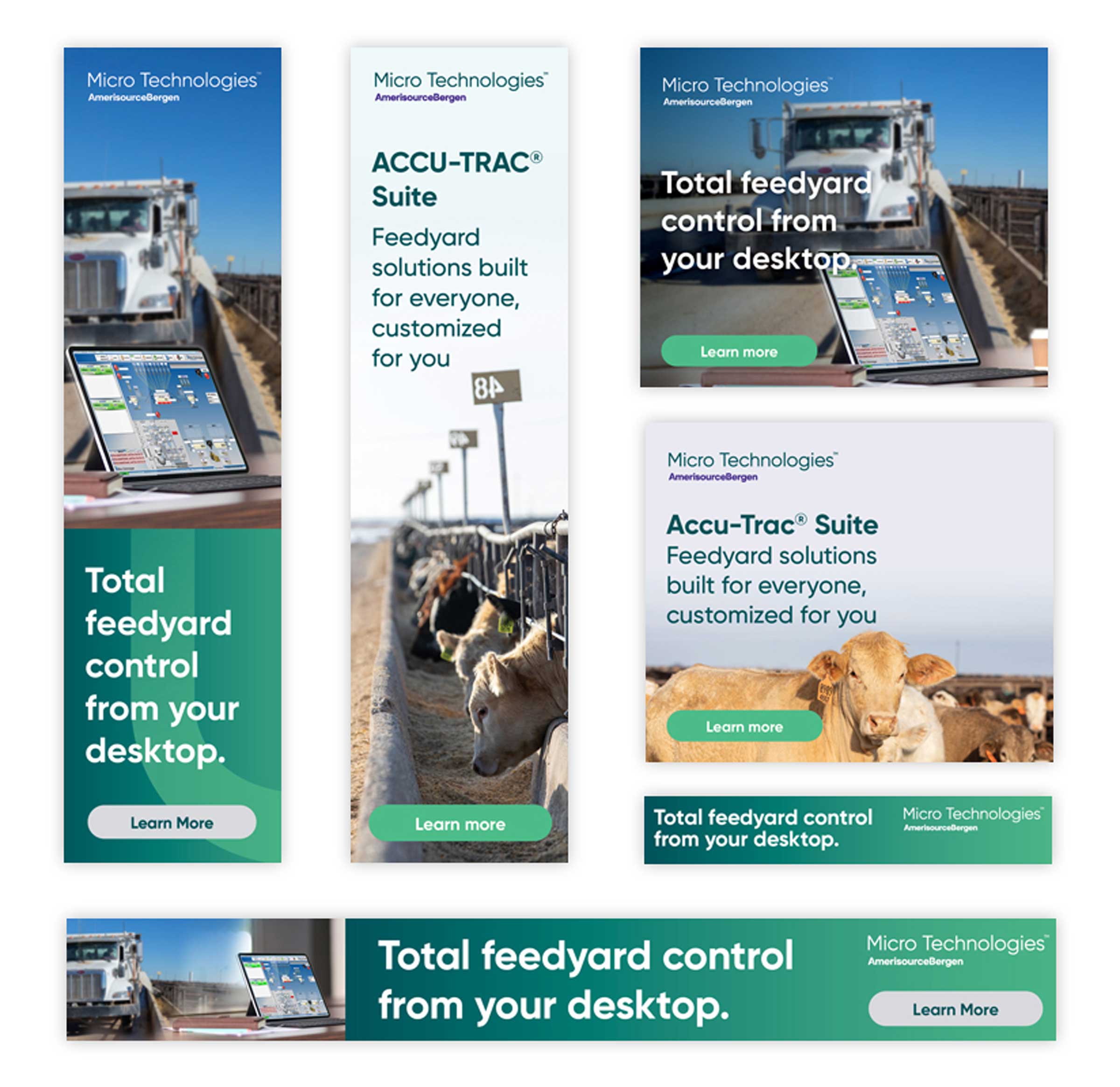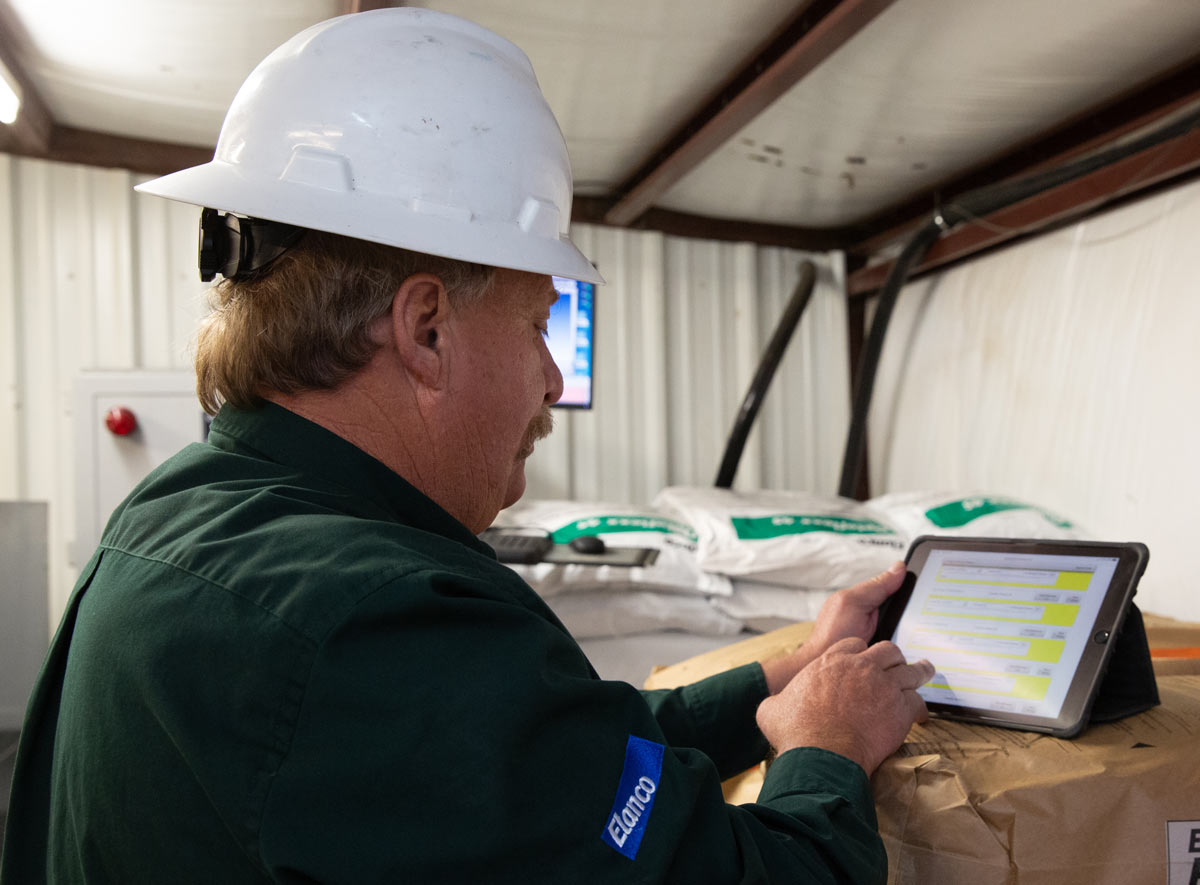 The goal was to show the wide range of technology products they provide being used in the real world conditions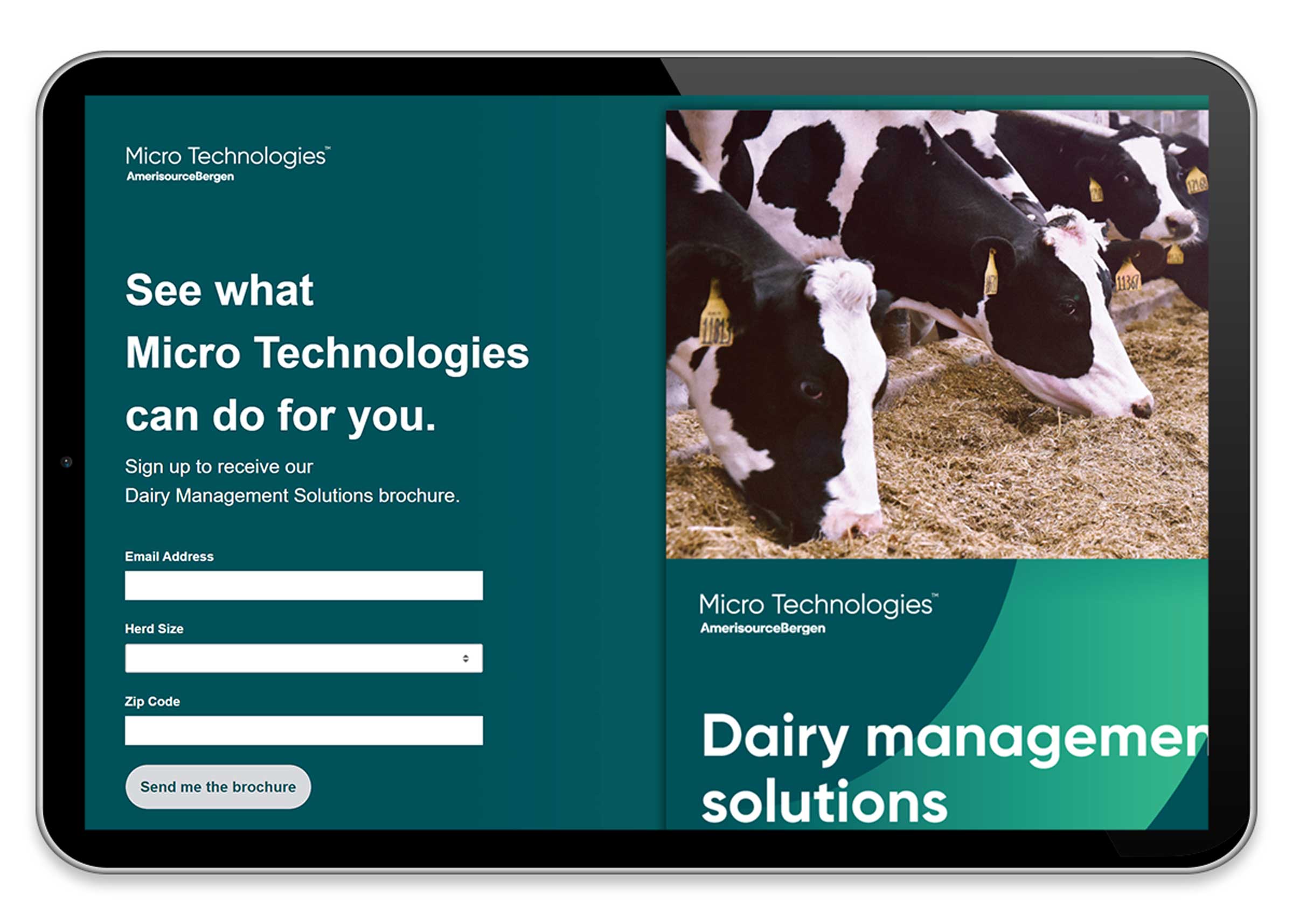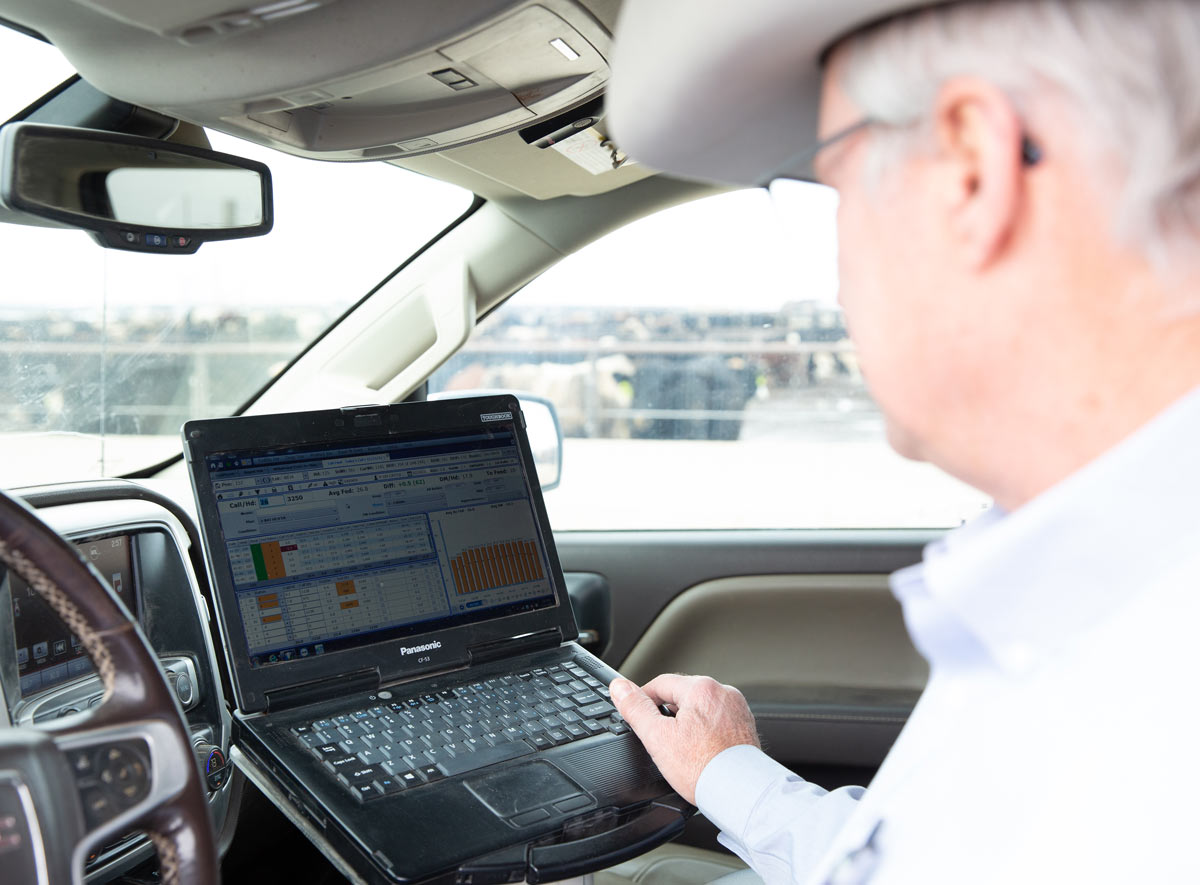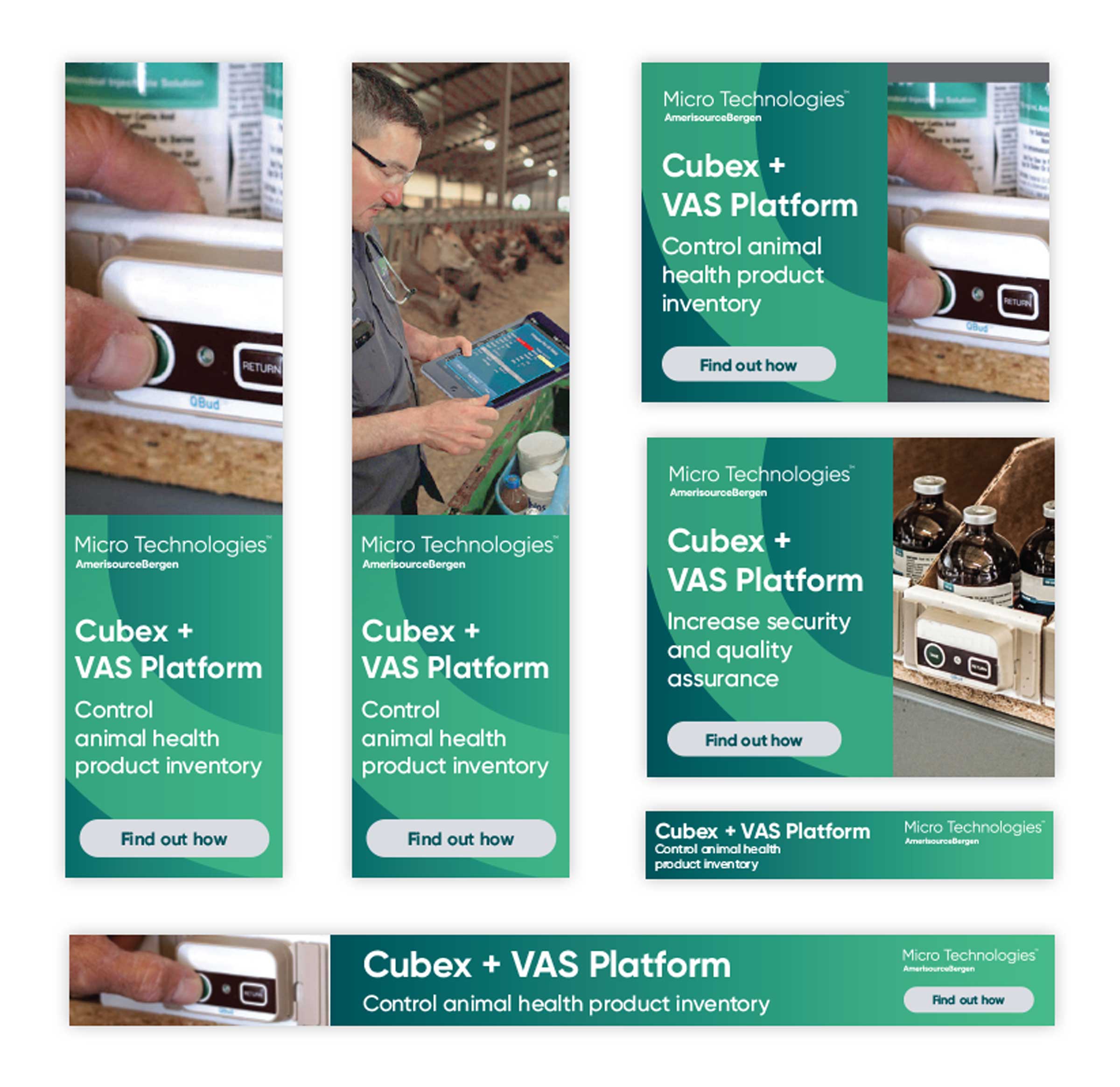 The Micro Technologies digital ad campaign focuses on brand awareness and longevity. On average the campaigns exceed 45,000 impressions with an average CTR of .38%, and Micro's custom email campaigns average click-through rates of more than 5%. During peak season, individual campaign impressions reach as high as 90,000 with a CTR of .5%.