Building an engaging online community to share the story of agriculture with the public.
#CattleTales is an active community of individuals sharing their stories involving cattle and agriculture on social media with the hashtag #CattleTales. With the popularity of hashtags on social media and more platforms integrating their use for finding similar content, Cattle Tales wanted to be more than a passive use in some posts.
We needed to create a launch plan, expansion and sustain a growing social community on multiple platforms, not only to share original #CattleTales content, but to also engage back with users also tagging #CattleTales and sharing their voices too.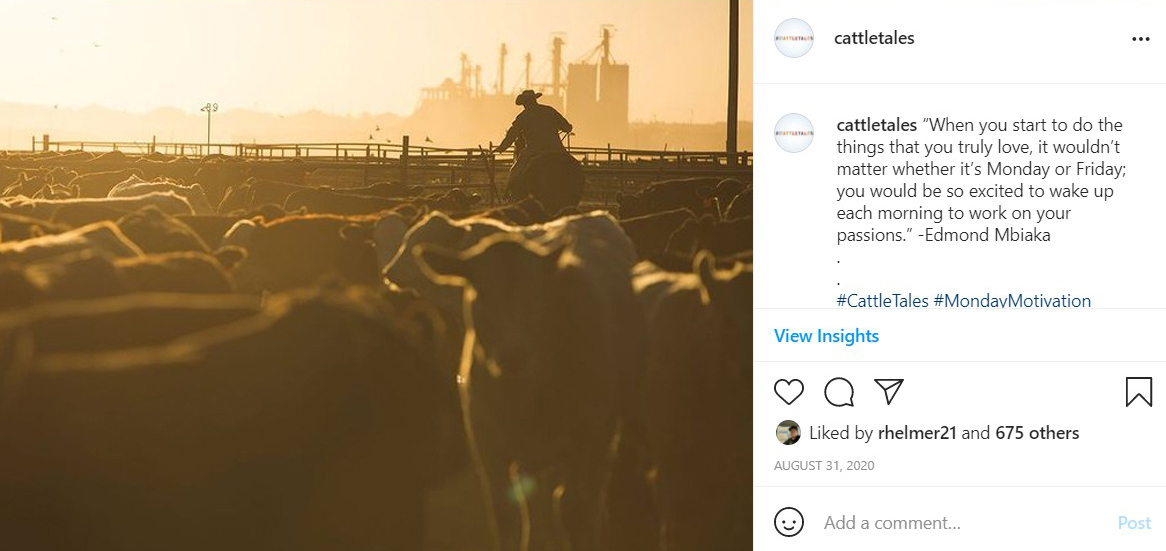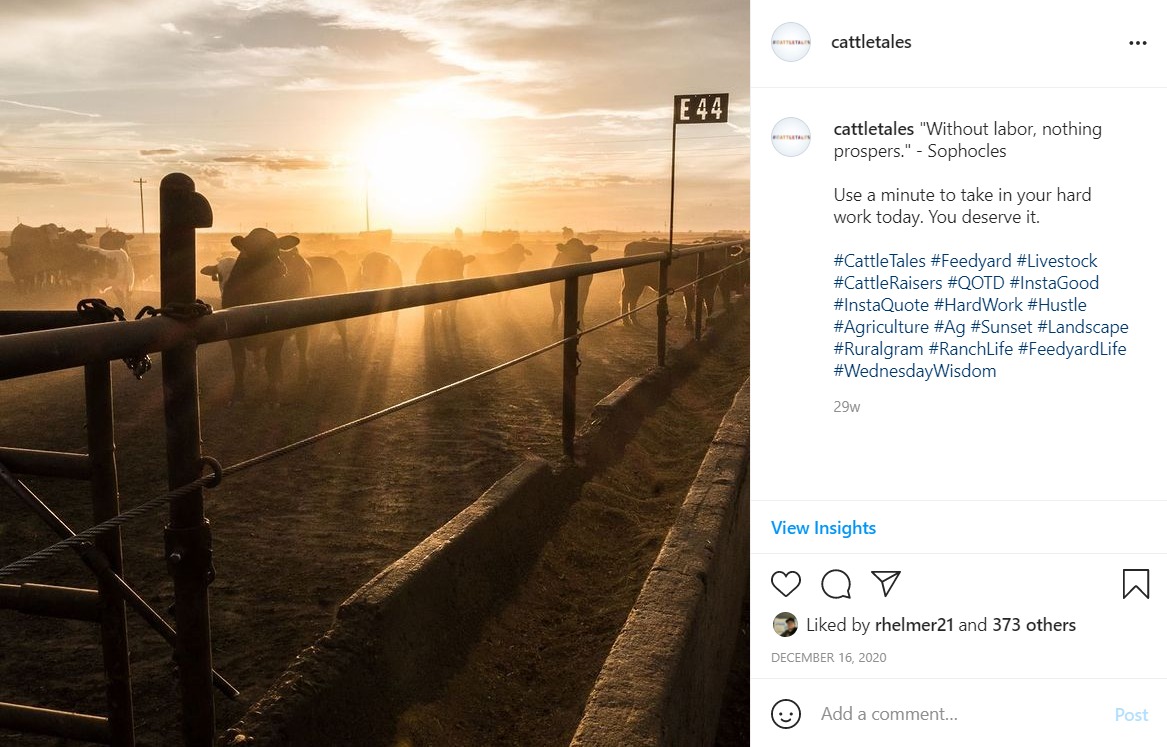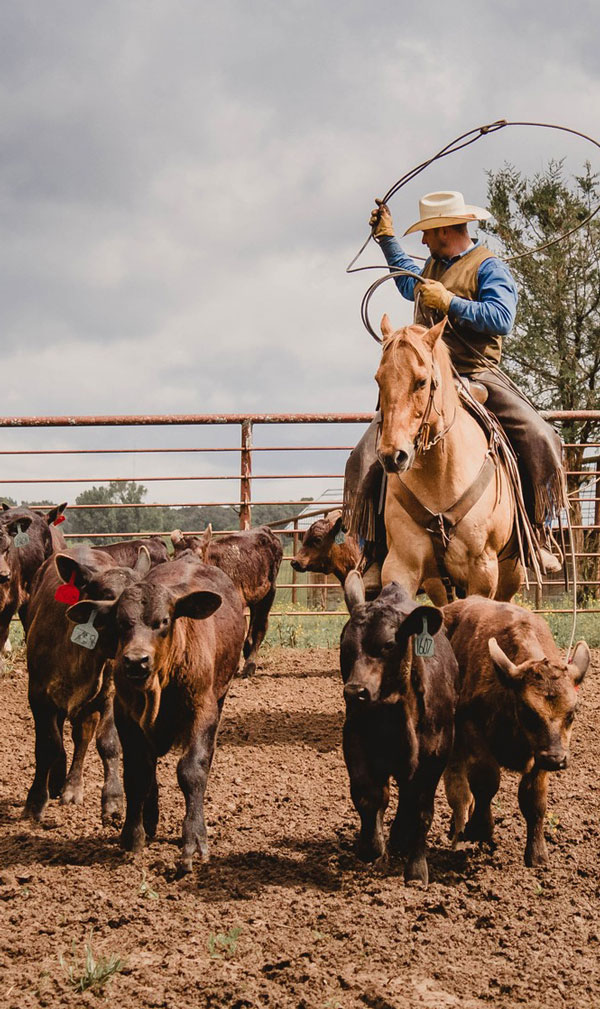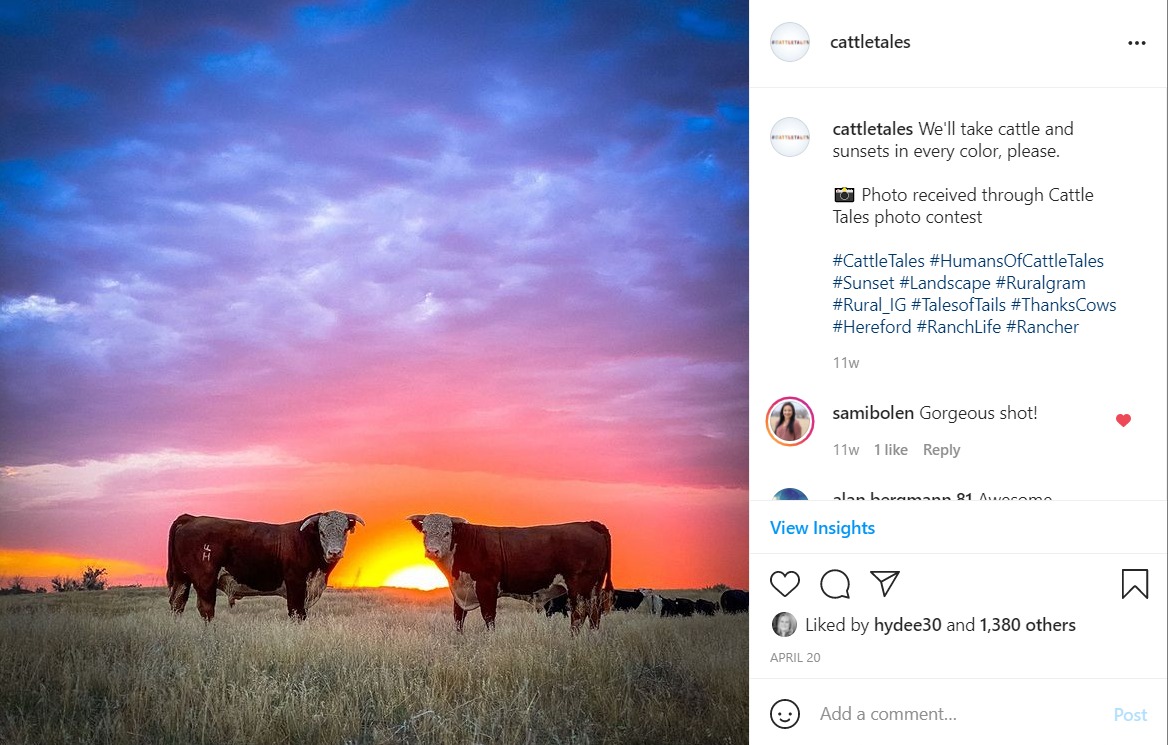 Sharing Tales of Tails from Pasture to Plate and Connecting Cattle Raisers to the Public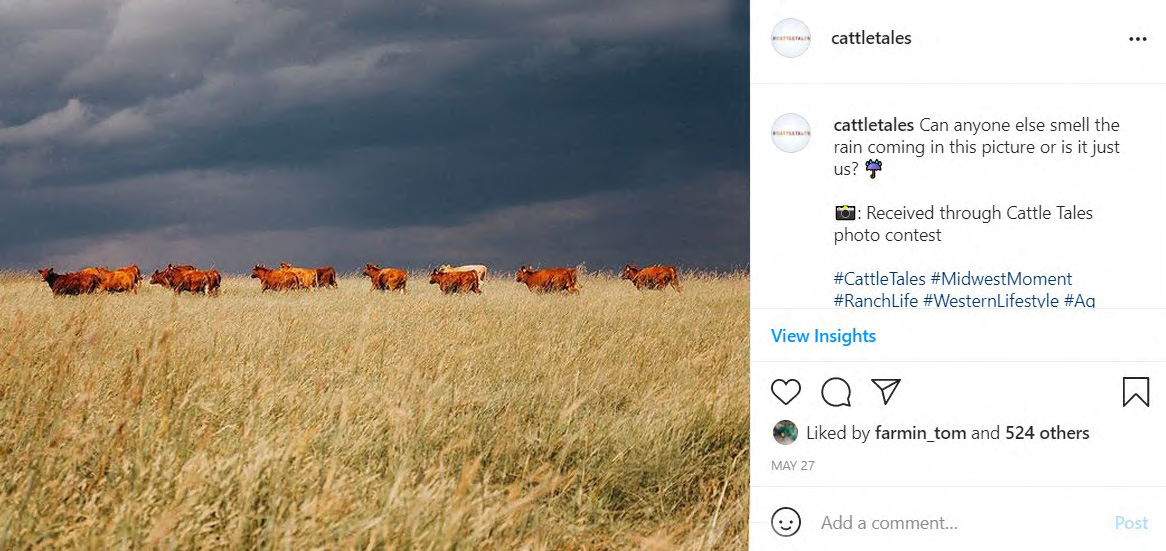 Through creative content and visually appealing graphics, Cattle Tales reached more than 1,000,000 users on Facebook in its launch year and continues to see several million in additional reach and impressions each year.
On Instagram, the hashtag #CattleTales averages more than 1,200 public posts from engaged users each month, not including Cattle Tales original Instagram content; and users tag @CattleTales in their stories each day wanting to share and amplify reach too.