Cowboys Artists of America
A versatile website to showcase the many talents of a storied organization
Cowboy Artists of America is a well known Western artists' organization that strives to authentically preserve and perpetuate the culture of Western life in fine art. They needed an updated website that showcased the artwork of each artist member, feature their Annual show in Fort Worth, and be a central location for news about each artist.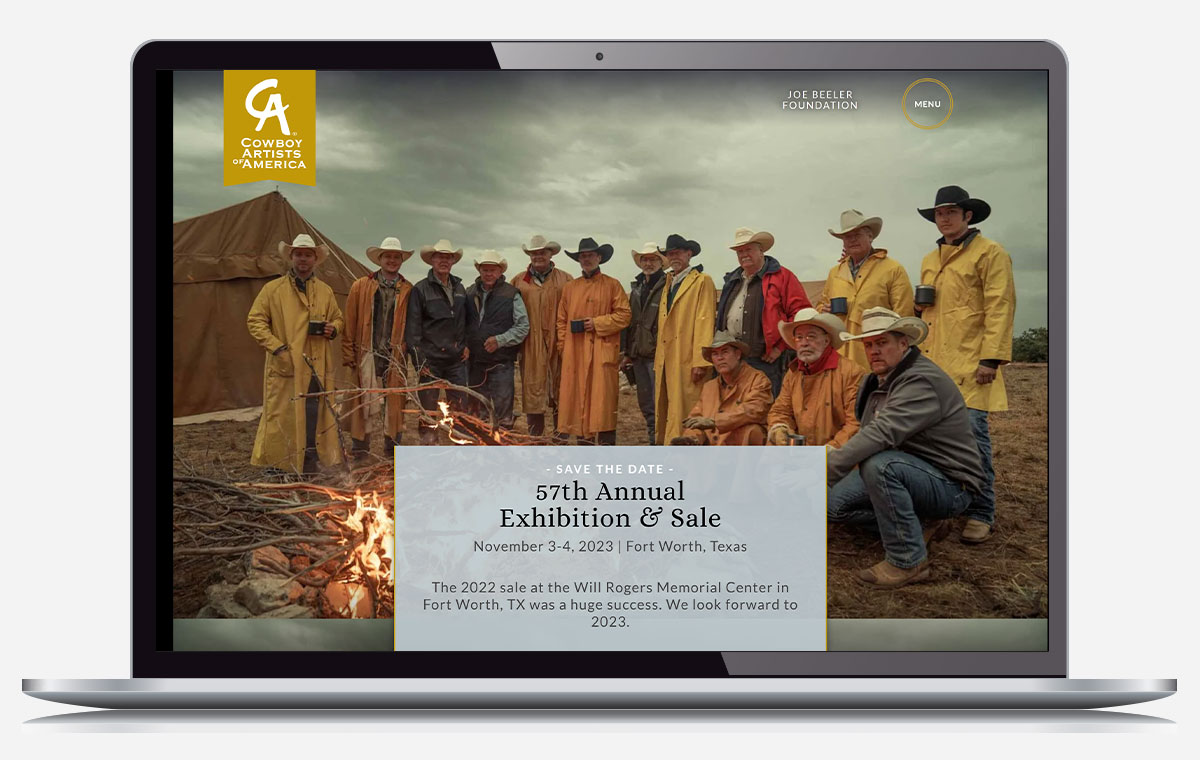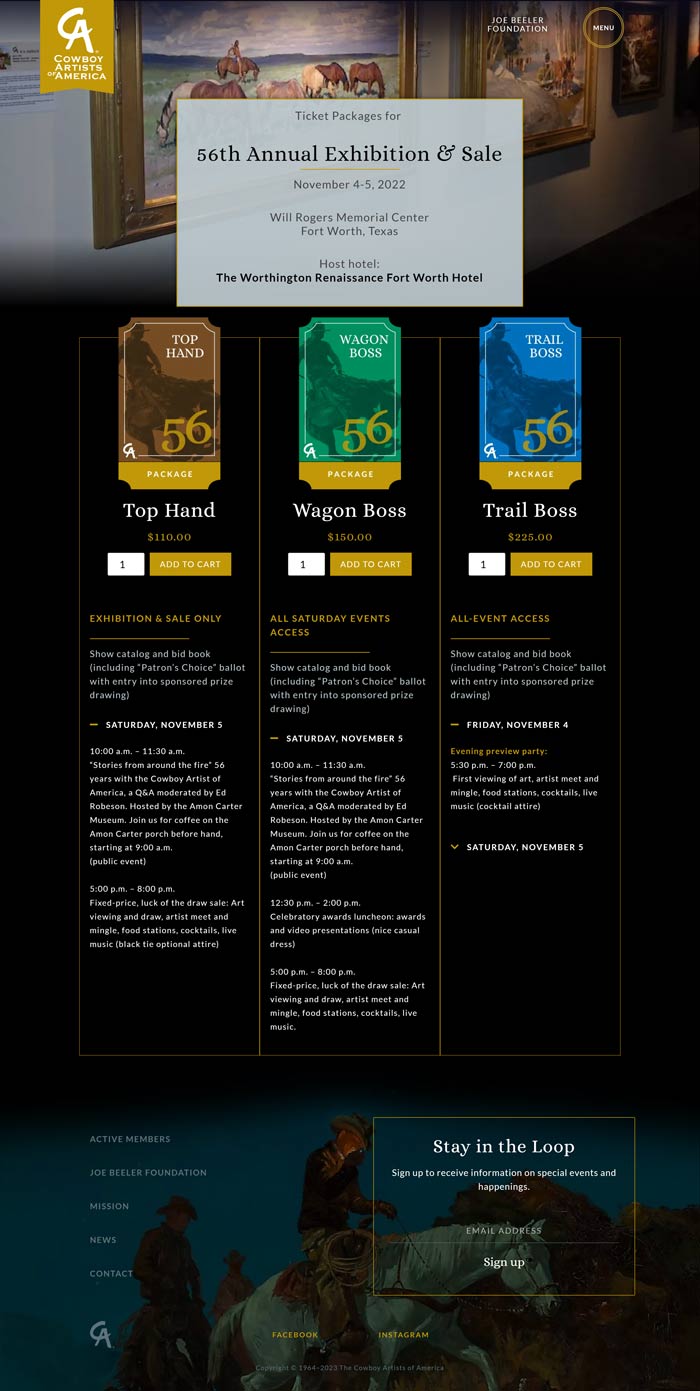 The website's versatility included ticket sales to the annual sale in Fort Worth coupled with the art catalog with filters for artists, and mediums. It has since expanded to include an online sale from the artists' annual trail ride.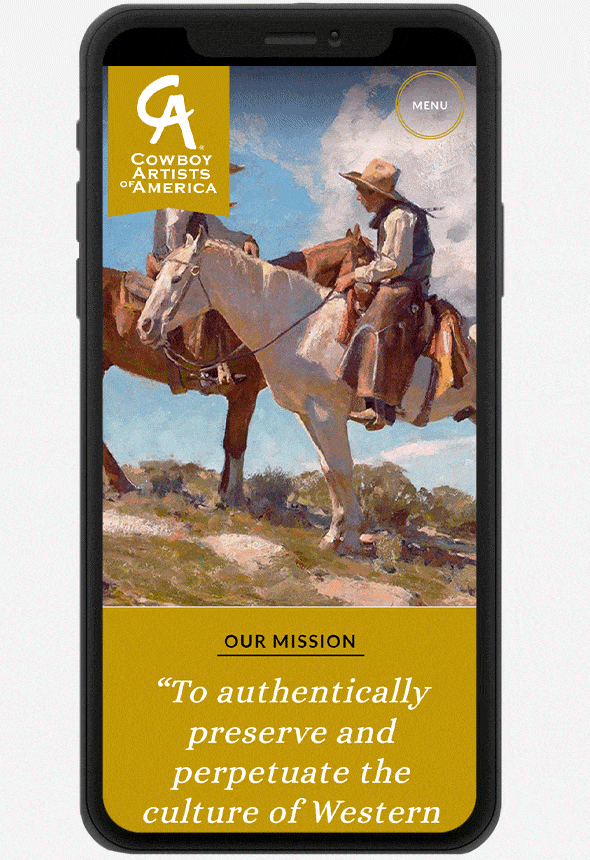 The result was a modern website that featured the visual artwork and the artist as the focal point.