A one-stop-shop for all things
show cattle
1Eleven Cattle Company needed an elevated website with multiple functions to showcase their show cattle operation, sires and merchandise sales, registration for the annual show cattle camp, and to sell cattle private treaty.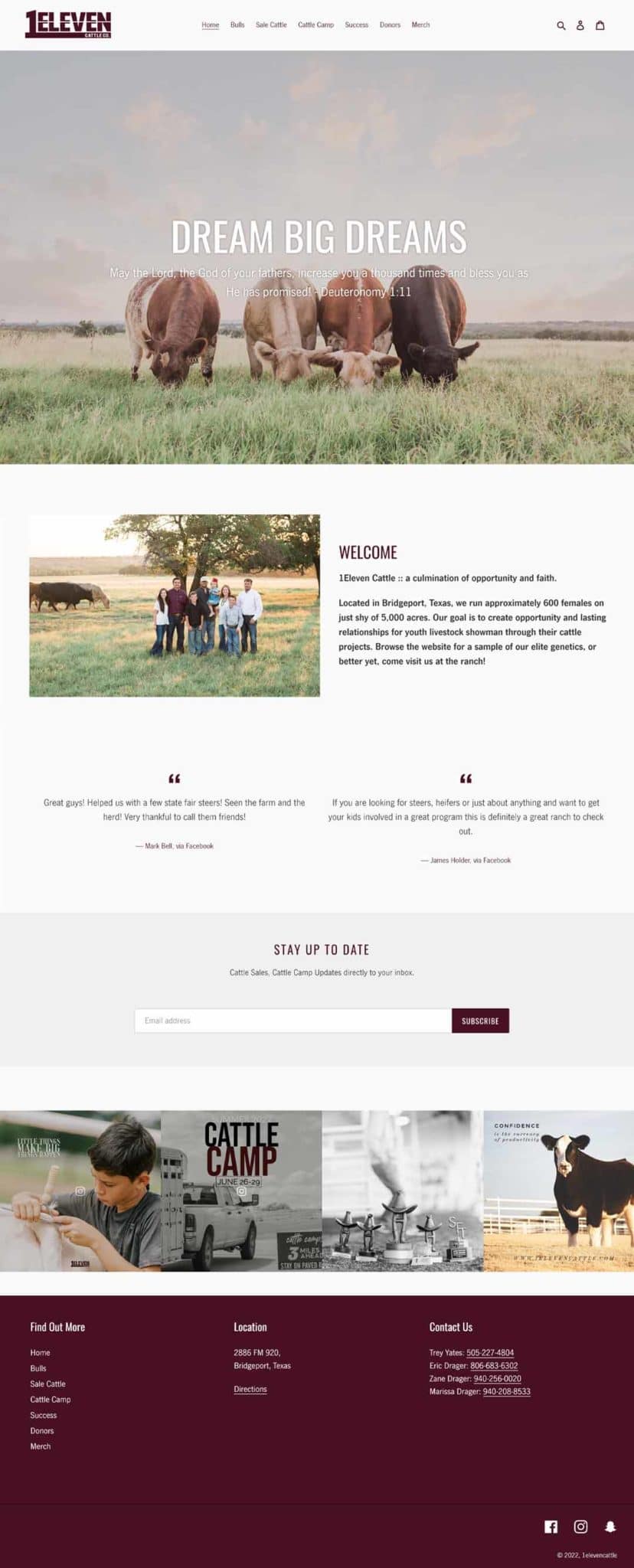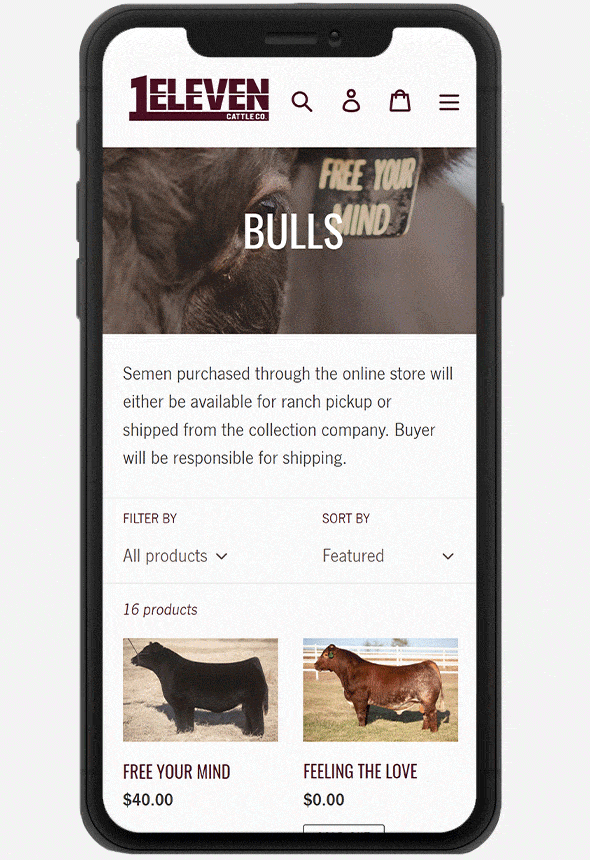 Our goal was to find an easy and practical solution to provide the storefront functionality our client needed, while highlighting the most valuable parts of their diverse operation.
A clean and classic website was created with all the store functionality requested while having the ability to showcase the success and cattle that make 1Eleven a premier operation.